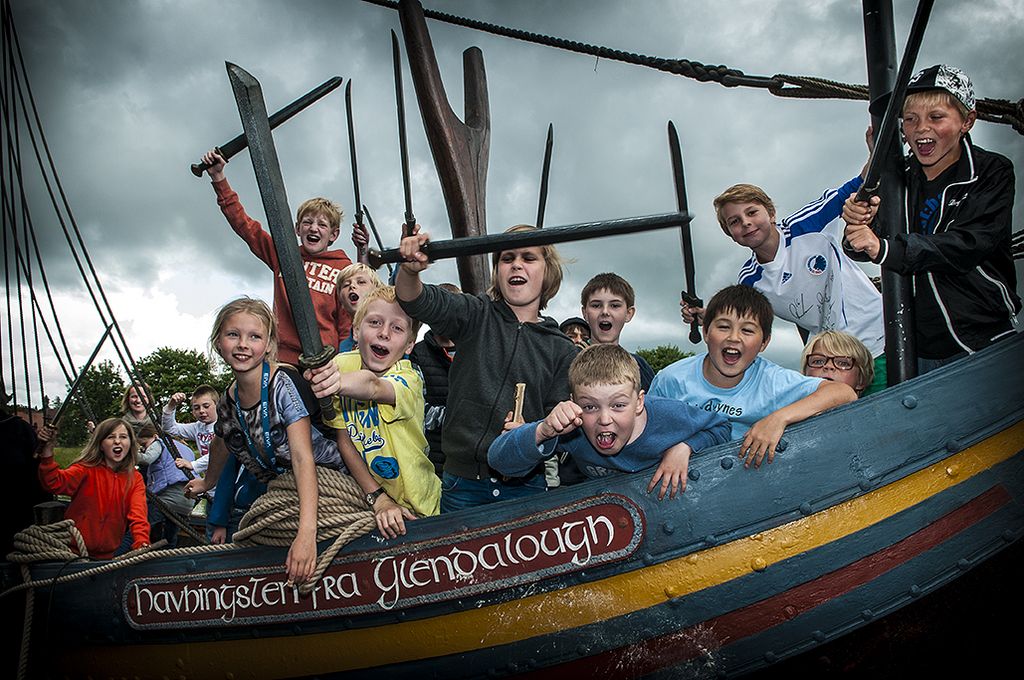 A museum for children
The Viking ship Museum is for children of all ages.
See the 1,000 year old original Viking ships in the Viking Ship Hall and find their exact reconstruction in the Museum Harbour. Go on board the two copies - a cargo ship filled with goods from the Viking world of trade and a warship equipped for battle - tied up at the quay in the museum's East Room.
At the East Room you canb also dress like a Viking, write your name in runic letters and see the film from the Sea Stallion voayge on big screen.
Many outdoor activities are seasonal and take place in the high-season and in Danish school holidays. Consult the calendar and the news room to see what activities and exhibitions are open and to plan your visit.

In the high-season you and your family can join us on a guided family tour led by one of our skilled guids or you can visit visit the Vikings workshops for children.