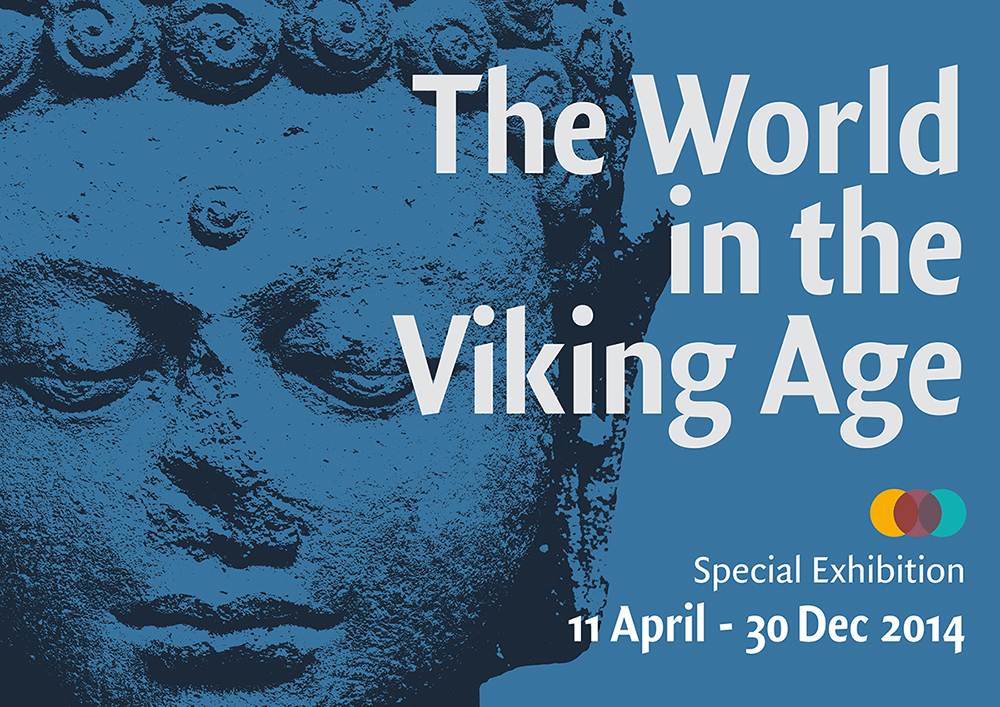 The Viking Ship Museum reveals an international special exhibition that puts Viking Age seafaring in a global persp…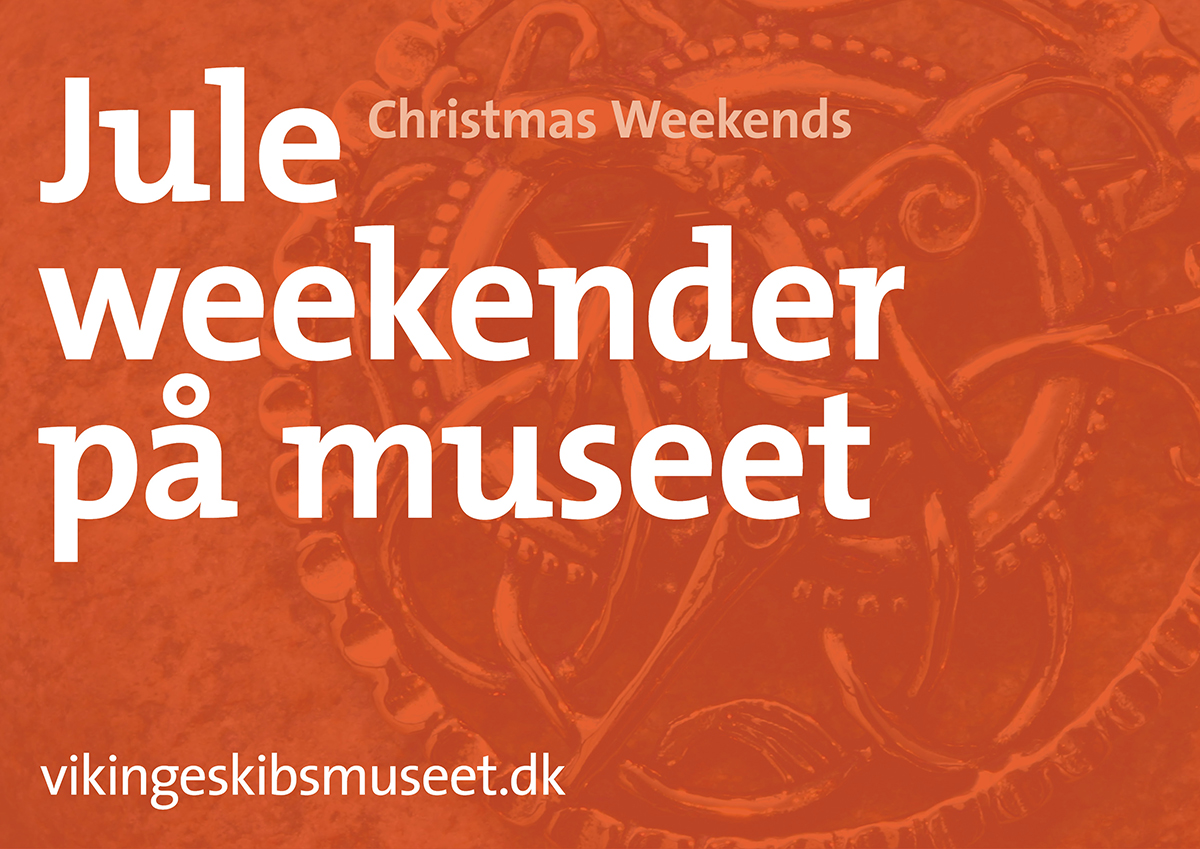 Experience the maritime Christmas spirit at the Viking Ship Museum in Roskilde.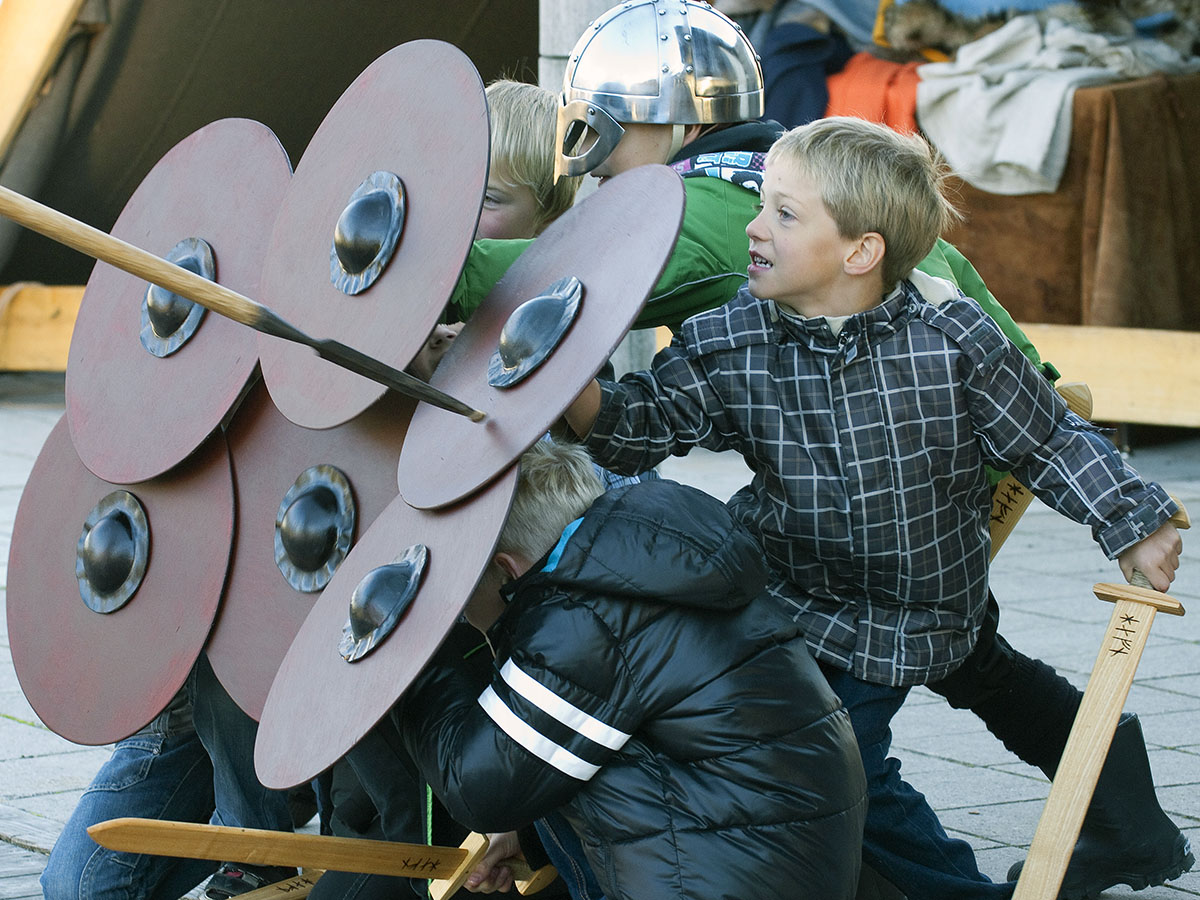 Become 'King for a day' – join warrior training, Dress up as a Viking and write with runes.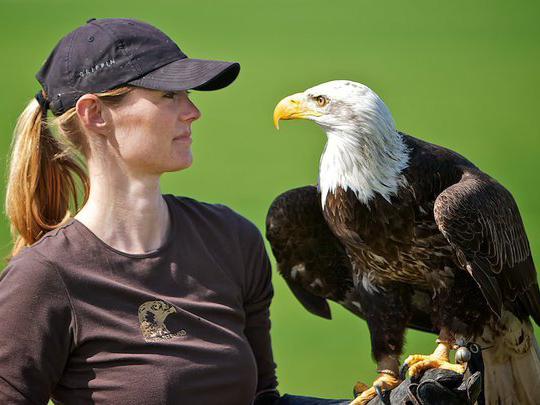 Experience the majestic eagles, fascinating owls and fast falcons.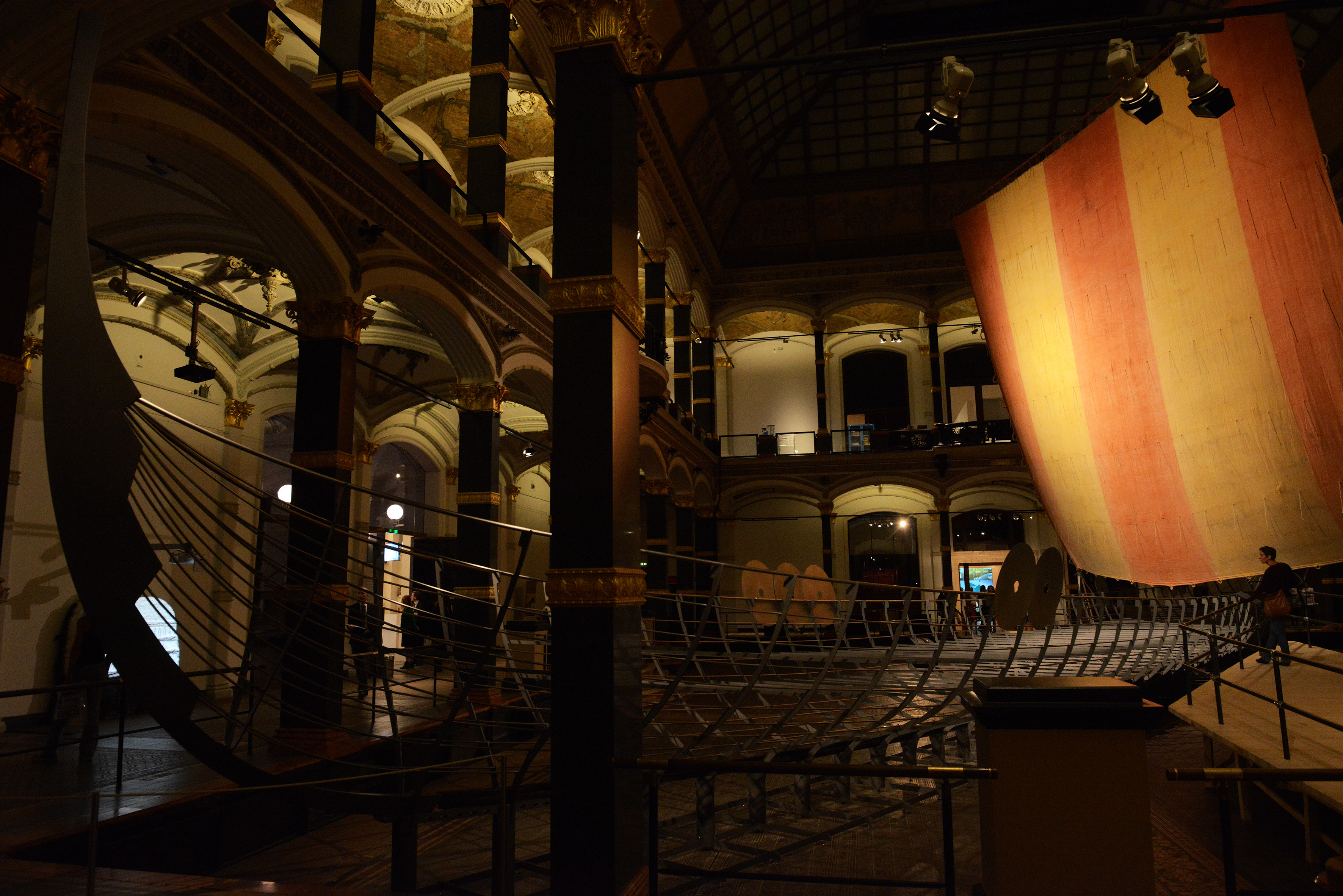 See pictures from the Queen's visit to Sea Stallion and the exhibition opening.
Press conferences, interviews, visit to Sea Stallion by the Queen and the opening of the exhibitions, 'Die Wikinger…
Read more ...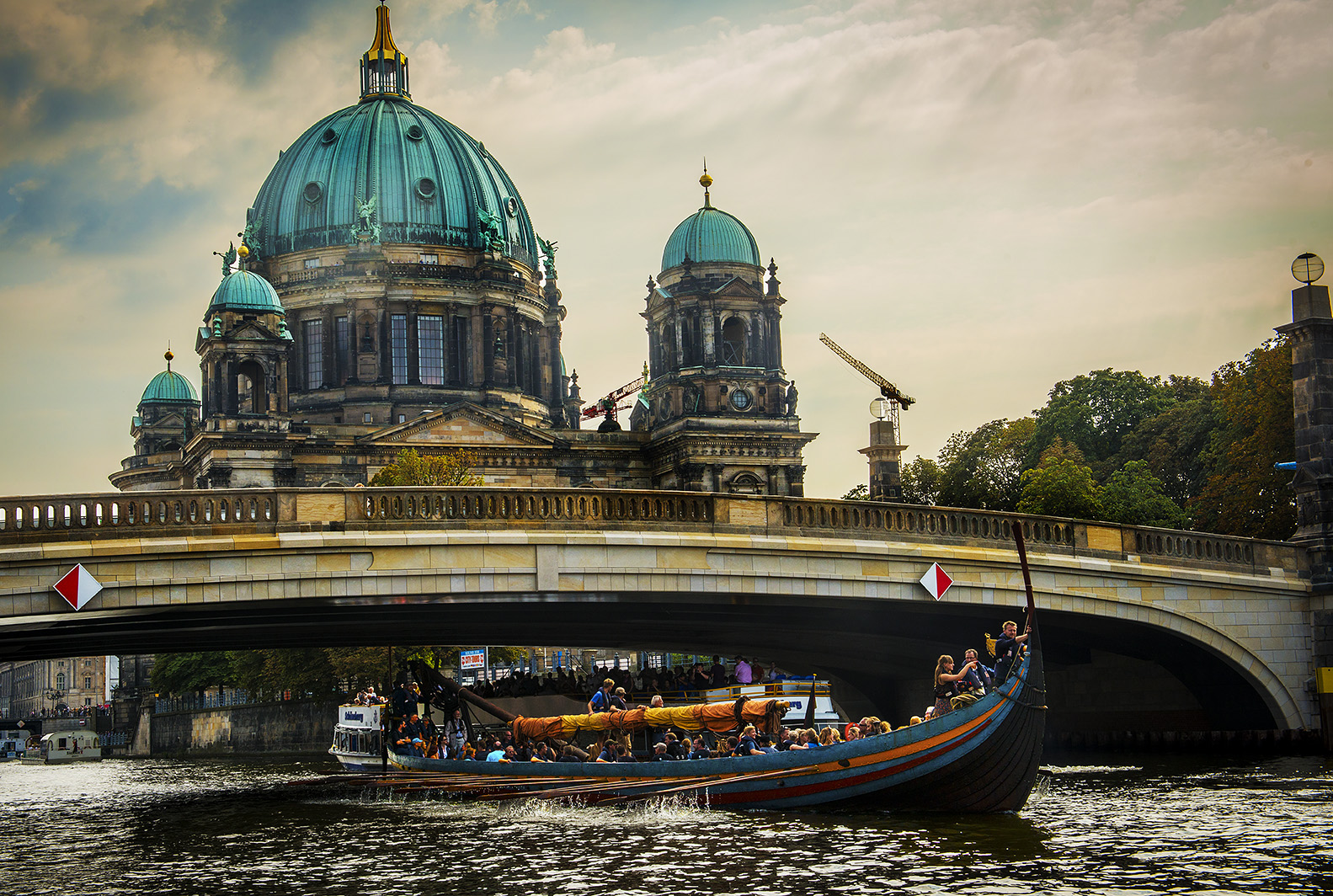 There has been great interest in Sea Stallion's visit to Berlin and the press have followed the events closely. We…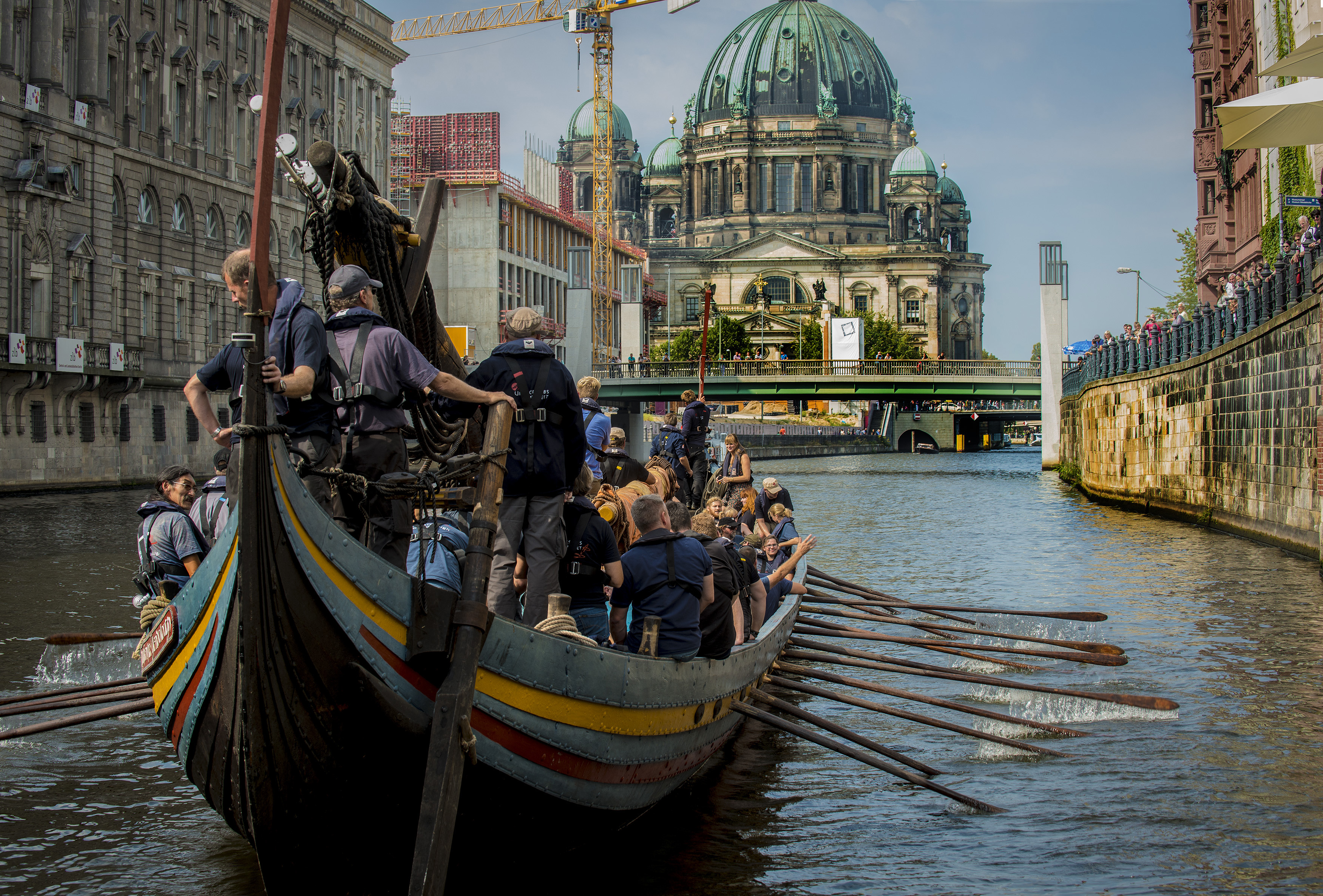 The Viking Ship Museum's photographer, Werner Karrasch, captured the day's big moments with his camera. See a selec…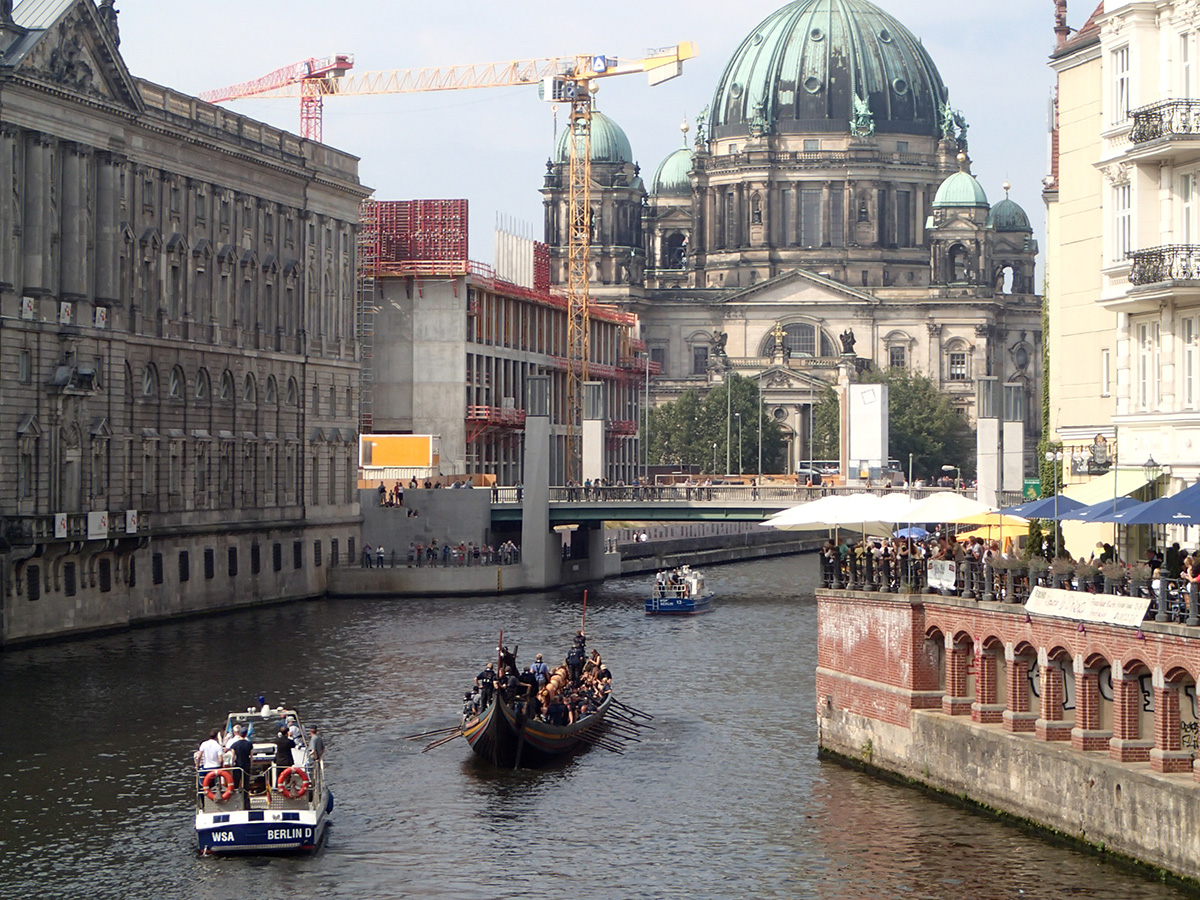 Thousands of Berlin's residents and tourists cheered Sea Stallion through the sun-soaked city.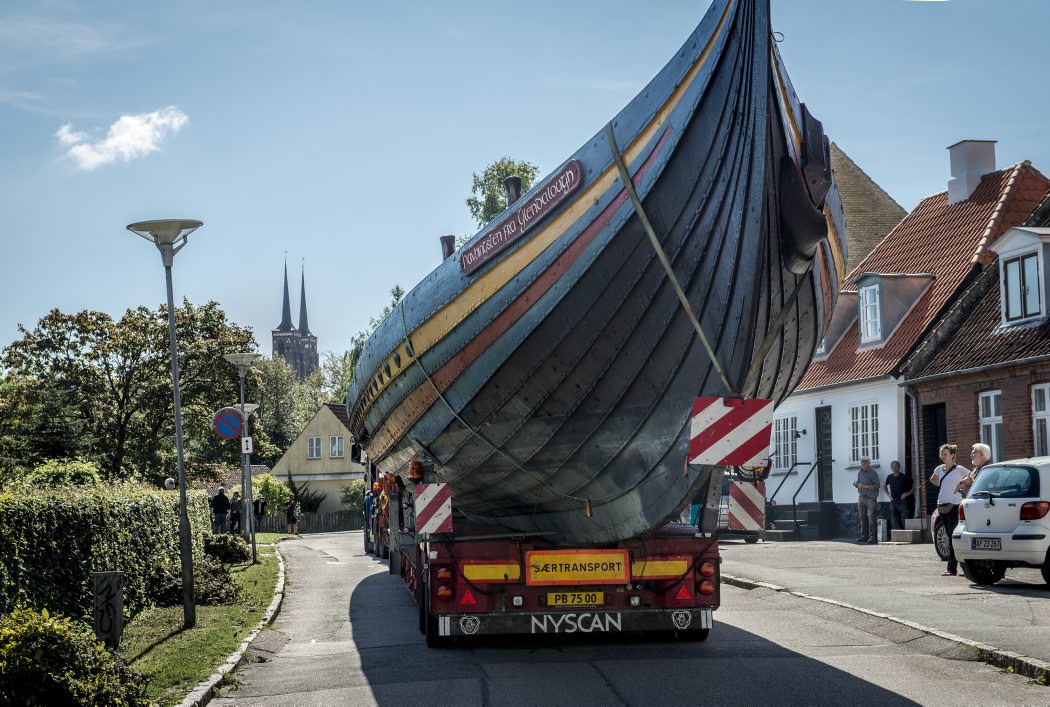 On the 4th September, it was ten years since Sea Stallion was launched. The day was celebrated in Berlin, where the…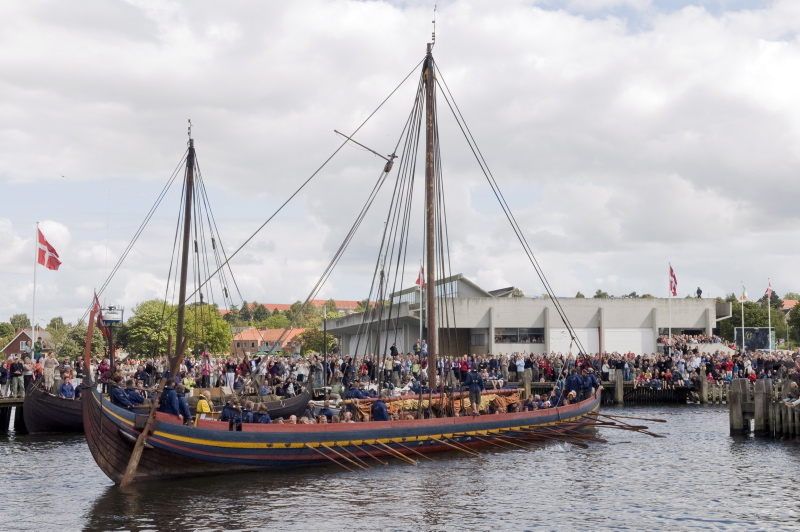 The Viking Ship Museum's 30 meter long warship is leaving on a complicated journey by truck and ferry to Germany's …