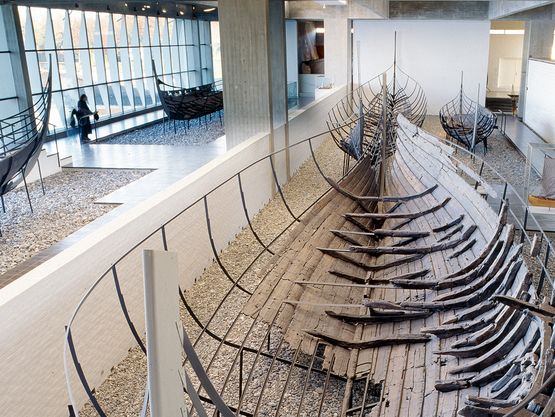 The Viking Ship Hall
The Viking Ship Hall is beautifully placed on Roskilde Habour.A giant window and sweeping views over the fjord creates a background, that are connecting the ships to the water, once again.
The experience is undisturbed and gives room for immersion and fantasy.
The permanent exhibition consist the five Skuldelev ships, and tells the history of the ships as well as the history of the Nordic maritime adventure during the Viking Age.
The Viking Ship Hall, designed by Professor Erik Christian Sørensen, is beautifully located on to Roskilde Fjord. The building was built to house the Viking ships found in Roskilde Fjord and was listed in 1997.