Learn about the Sea Stallion and the Viking Age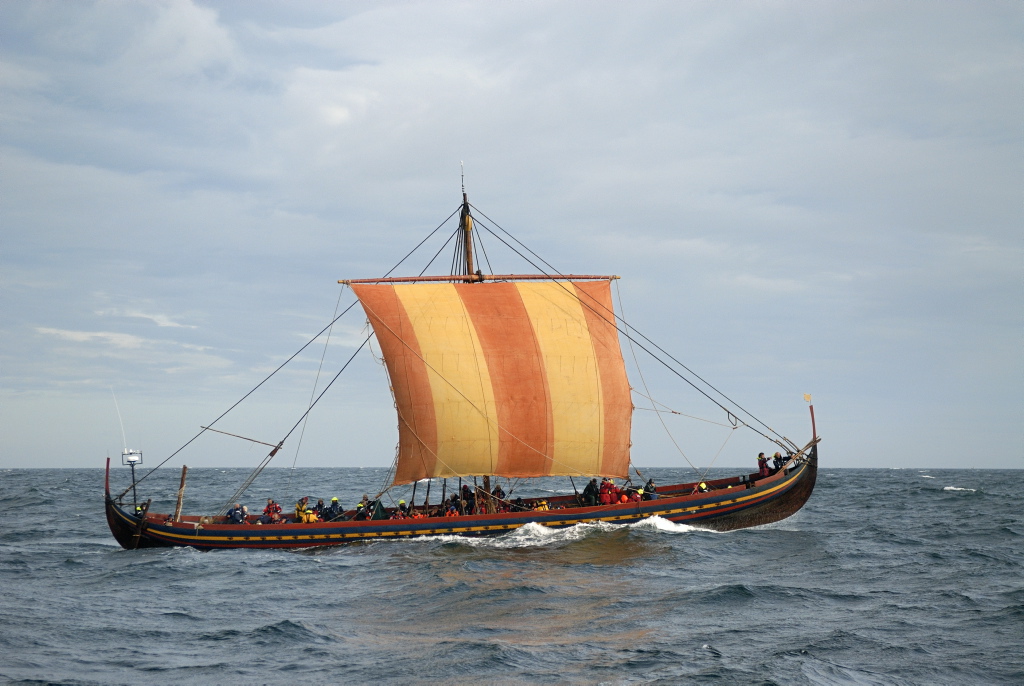 Havhingsten.dk welcomes you to a universe of knowledge about the Viking Age
The Sea Stallion's home page is more than simply an account of a reconstructed Viking ship and its fantastic voyage from Roskilde to Ireland and back. The homepage contains a vast amount of material that is suitable for use in teaching situations and for learning generally.
Based on the longships, the material focuses on the Viking Age's ships and voyages and the relevant history of the areas where the Sea Stallion sailed, with special focus on the Viking Age in Ireland and Denmark.
We base the content on the latest research in a variety of fields and areas of research. It includes short texts and photographic presentations that are arranged especially for the homepage and written by historians, archaeologists and cultural communication specialists.
The material has been arranged in cooperation with, among others, the National Museum of Ireland, the Hunterian Museum & Art Gallery and the University of Glasgow.
We have tried to arrange the comprehensive volume of material to make it easy for a teacher to create an exciting, interdisciplinary teaching process.
The page provides content, assignments and exercises intended for all school subjects, from art to mathematics.
It is possible to filter the content according to the subject with which you wish to work. It is also possible to save pages to be printed later.
We would like very much to hear your opinion about the homepage and what it is like to work with. We would like to receive your feedback, even if it is positive!
» Read our general teaching guide…
Enjoy!