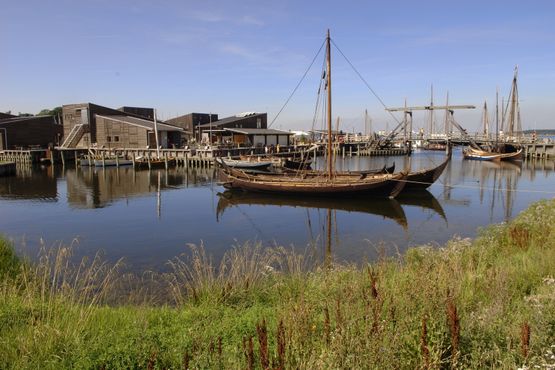 Learn about the Viking Age
Have you thought about what life was like in the Viking Age? How it felt to be aboard the Longships on the way to battle?

We do not know the answers to all questions about the Viking Age. However, we know a lot about how the Vikings lived, what their ships looked like and where they traveled on their voyages.
We have gathered knowledge about the Vikings that you can explore on this web-site. About their travels, ships and, not least, about the people who lived 1,000 years ago.
You can use the site for history lessons or just for fun when you want to learn more about the Viking Age.
We have created an interactive map of Viking Age sites. Here you can see where there are still traces of the Vikings - maybe there is a super exciting site close to where you live. Check it out and take a trip to the Viking Age.
You can find assignments about the Vikings and the Viking Age and instructions for fun activities you can do yourself.