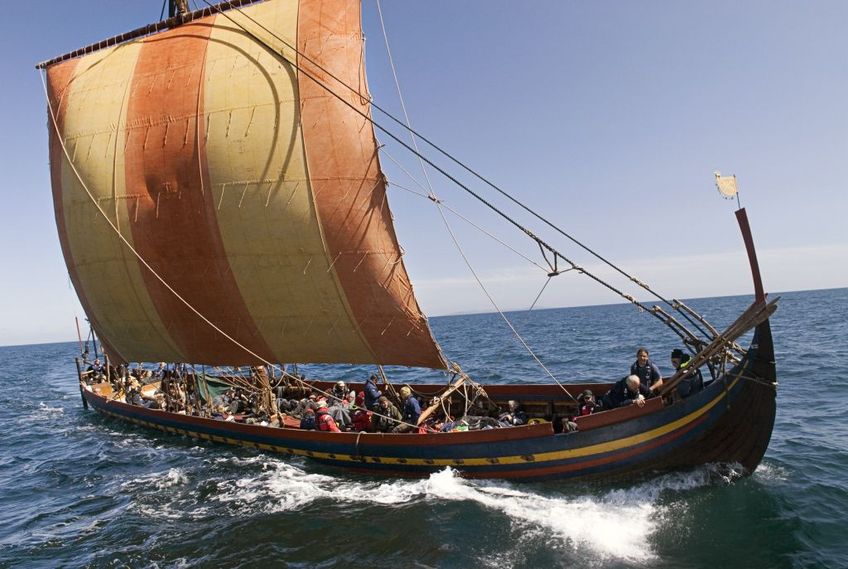 Longships magnified
On these pages we focus on longships and longship research. Here you can read more about find spots, research and results.
Viking Longships
The longship is the very essence of the Viking Age. It was with the aid of such ships that the Scandinavian lands were created. Across sounds and belts and along trackless coasts the longships carried warriors and discord – but also order and the power of the state and this led gradually to the Nordic kingdoms finding their places within Europe. It was also the longship that for a short period in the eleventh century formed a bridge across the North Sea that was strong enough to bind Norway, Denmark, South Sweden and England together in Knut the Great's North-Sea Empire. And it was the longship, often manned with mercenary forces, that ensured the Scandinavian immigrants and their successors continued political power and influence along the coast of Northern Europe, in Normandy, in England, in Scotland and in Ireland.
The Seastallion from Glendalough - a Viking Longship recreated
The Sea Stallion from Glendalough is the nearest that we can come today to experiencing a complete longship from the time when this type of ship reached its culmination. At the same time the ship is an experiment. Here we are attempting with a confrontation between the reconstructed ship and the forces of nature to understand the prerequisites for the expansion of territory in the Viking Age. Trial voyages with the Sea Stallion tell us not only about travelling times and seaworthiness but also about the great demands that are made on gear and crew when sailing in an open ship across the North Sea.
The model for the Sea Stallion is an archaeological find, the Viking ship Skuldelev 2, that was excavated in 1962. It was originally built by Scandinavians in Dublin in the year 1042 but ended its life after many years service as a part of the barrier constructed 15 km north of Roskilde, the royal seat of Denmark at that time. Thanks to decades of research it has been possible to reconstruct both the original appearance of the ships and the methods that were employed by the shipbuilders in Dublin almost a thousand years ago.
Tinna Damgård Sørensen
Director, The Viking Ship Museum