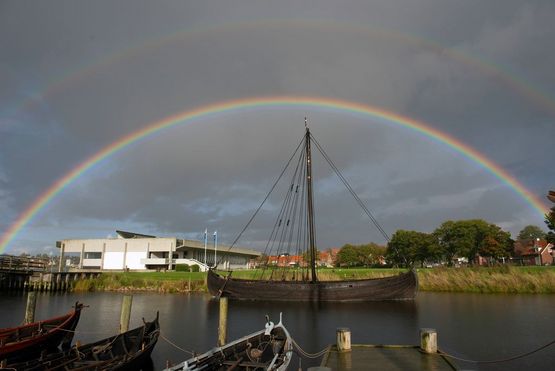 Last updated 1st of February, 2022
It must be safe to visit the Viking Ship Museum
You must feel safe and secure when visiting the Viking Ship Museum. Therefore, the museum and the museum staff are prepared to receive the guests in a way that prevents the spread of infection. All areas and activities are adjusted on an ongoing basis in accordance with current guidelines for Covid.
We follow recommendations from the authorities and make sure that hand sanitizer is available at the entrance and exit to the museum, and encourage you to spray your hands off as often as possible.
Keep distance
We encourage all guests to continue to keep a good distance from other guests, and have introduced a limit of maximum 15 people on the daily free tours.
We have plenty of space both indoors and outdoors, and therefore we have not introduced timeslots / space booking.
Guidelines from the authorities
» Read more about the current rules and advice from the Danish authorities here.
The museum has made a number of initiatives so that your visit to the Viking Ship Museum will be safe and good.