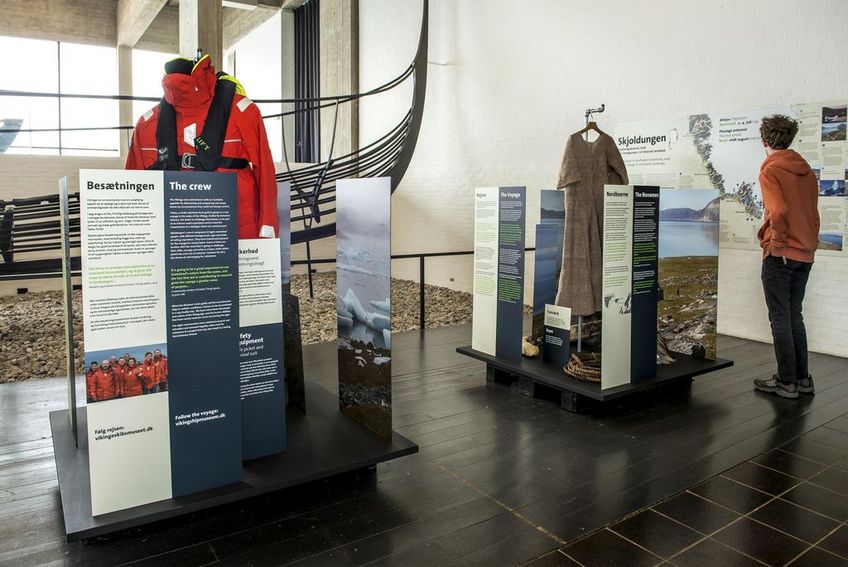 Skjoldungen in southwest Greenland
- a trial voyage in a historic landscape
During the summer of 2016 the Skjoldungen boatguild and the Viking Ship Museum complete a trial voyage in the wake of the Norse, 560 nautical miles along the southwest coast of Greenland from Nanortalik to Nuuk.

In the Viking Ship Hall a small exhibition on the Vikings on Greenland and the advetures of the modern crew can be seen throughout the entire sailing period. The exhibition has two dimensions and mirrors the story of the people, the voyage, the vessel and life - in the Viking Age and now.
The ships current position is visible on a googlemap, tracking it 24 hours, and the historic landscape can be traced on a chart with Norse locations and ruins.
Follow the voyage here and see photos on instagram: @vikingshipmuseum #skjoldungen