Courses at the Viking Ship Museum
The Viking Ship Museum offers a range of courses that bring you closer to Viking Age craftwork and way of life.
This summer we offer the very popular full-day course 'Learn to sail a Viking ship'
Do you have any questions about our courses?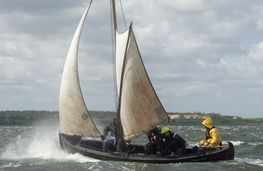 You will find information about registration, price etc. under the individual courses. Do you have questions regarding registration, you are welcome to contact our booking.