Nordic design and handicrafts
Museum Shop in the Viking Ship Hall
In the Museum Shop you will find a wide selection of jewelry, garments, textiles and crafts in Nordic design and with inspiration from the Viking Age. We emphasize good craftmanship and natural materials.
Games and books
We also have games, toys, building sets and exciting literature for both children and adults and professionally interested. Books that tell stories and sagas from the Viking Age or provide professional knowledge of the Nordic maritime culture.
Gifts
Visit the Museum Shop and be inspired to find good gifts with a touch of tradition, history and culture. Maybe you will find the family's next heirloom among our unique selection of replica jewelry from antiquity to the Middle Ages, or new Nordic design for future generations.
Shopping in a maritime atmosphere
The Museum Shop is located in the Viking Ship Hall's foyer with a view of the five Skuldelev ships and Roskilde Fjord on one side and a beautiful glance through the park leading up to Roskilde Cathedral on the other side.
Opening hours:
The Museum Shop is open every day during Museum opening hours from 10.00 to 16.00.
You do not need to buy a ticket to the Viking Ship Museum to shop in the Museum Shop.

Contact:
The Museum Shop in the Viking Ship Hall
P: +45 46 300 227

» Send an e-mail to the Museum Shop...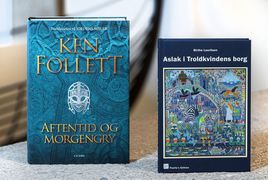 Books
In the book department we have a large selection of books for young and old. We have both popular and scientific books, fiction and children's books with stories and sagas from the Viking Age, as well as a large selection about Nordic maritime culture and boatbuilding.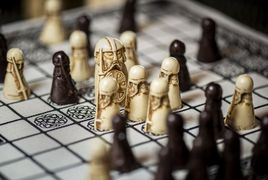 Games and toys
We have many beautiful games made in exclusive natural materials, both chess and old games from the Viking Age. There are also wooden swords, shields and fine little Viking trinkets, keychains and decorations.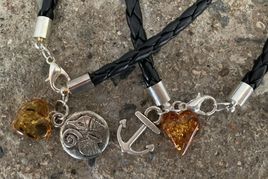 Jewelry
Drop by and experience our large selection of replica jewelry from antiquity to the Middle Ages. We also have a wide selection of modern jewelry inspired by the Viking Age style and Nordic materials.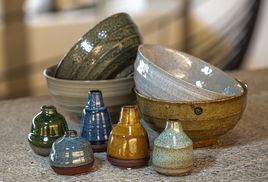 Nordic design and handicrafts
Our beautiful selection of handicrafts is an exclusive mix of replica of finds from the Viking Age, such as Frankish drinking glasses, Viking games and ceramics, as well as modern handicrafts and arts with an emphasis on Nordic design.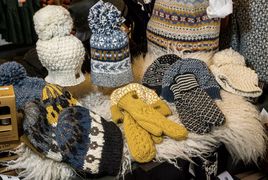 Garments and knitwear
We have many different kinds of garments, leather goods, wool knitwear and woven plaids from Denmark and other Nordic countries, as well as scarves and shawls in natural materials such as wool, linen and silk.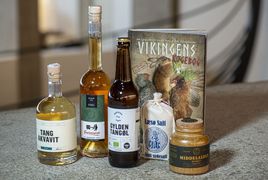 Viking specialties
We also carry a large selection of fine Viking specialties, which we associate with Denmark and the Nordic countries in the Viking Age. Local producers supply mead, special beer and aquavit, and you will also find several exciting spices, mustard and cookbooks with the theme Viking Food.