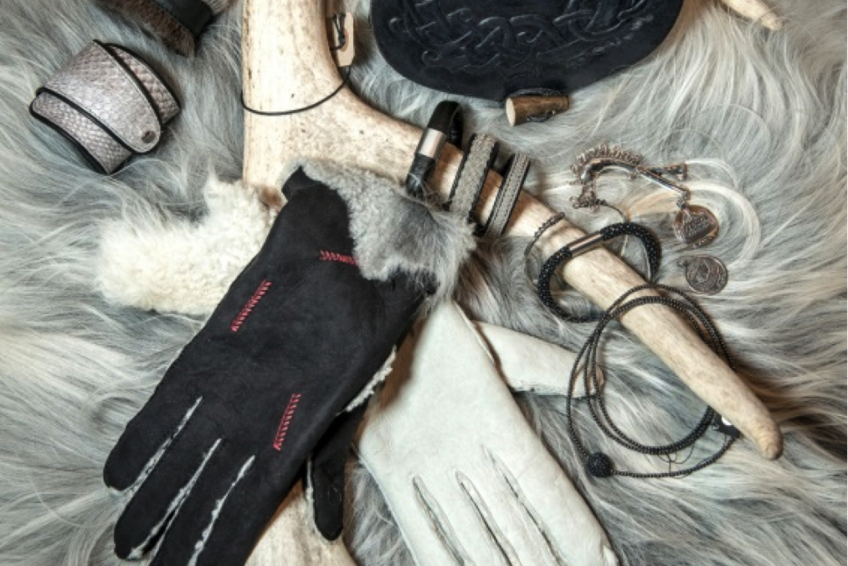 Museum Shop
The museum shop has a wide range of jewellery, textiles, implements and books for both adults and children
Books
The book section carries litterature about the Viking Age, ships and sailing in general for both experts as well as for ordinary visitors and children. Most of the books are in Danish and English. 30 of the 200 titles are from the museum's own publisher.
Jewellery
With replicas of jewellery from prehistoric and medieval times, all the articles are based on Scandinavian history. There is special focus on jewellery from the Viking Age and finds from Denmark, Norway, Sweden, Finland and northern Germany. In addition to replica jewellery, the museum shop also has a range of modern jewellery inspred by the style and materials of Scandinavia and the Viking era.
Decorations and implements
The shop also has an interesting range of implements and decorations copied from finds from the Viking Age, such as Frankish drinking glasses, Viking games, ceramics, bronze and plaster casts of Nordic gods and heroes and beads and coins.The selection also includes modern handicrafts, primarily of Scandinavian design.
Textiles
The shop's textiles include woollen products from Iceland, the Faroese and other Scandinavian countries, as well as scarves and shawls in natural materials such as wool, flax and silk.
Contact the Museum shop
Telephone: +45 46 300 227
E-mail: hh(a)vikingeskibsmuseet.dk