Watch film from the Gislinge Boat Project and get an impression of what it takes to build a reconstruction from scratch.

Unless otherwise stated, the clips have been filmed and edited by the Viking Ship Museum's photographer, Werner Karrasch.
Enjoy!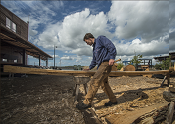 The project in pictures - take a look at the Gislinge-gallery!