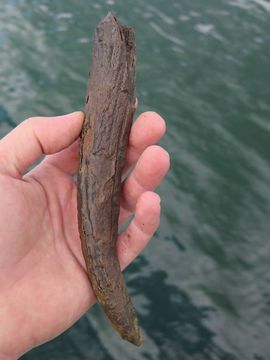 The mysterious pointed weapon
The archaeologists have raised more than 60 flint arrowheads and one larger fragment of the mystic 'large projectile weapon', which is characteristic of the Kongemose Culture. The pointed weapon from the excavation is unfortunately broken, and measures just 18cm, but it could have been 35-40cm long in its original form. 'This isn't an artefact you see often and is rarely found at settlement sites. The fact that we have found it in connection with a datable habitation layer is quite unique', tells Morten Johansen.
For the maritime archaeologists, it's not just the many rare finds that are exciting: they are looking for answers about the connection between earlier settlement discoveries in the area in order to gain a better understanding of Mesolithic settlement patterns.
"The new Storstrøms connection follows directly in the path of Stone Age people. Exactly here, at this point in Storstrømmen, has always been the perfect place to cross the straits between Falster and Sjælland, a fact that connects us with the people of the past" concludes Morten Johansen.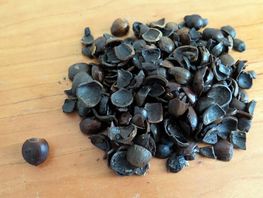 » Learn about how the mesolithic people used their surroundings...