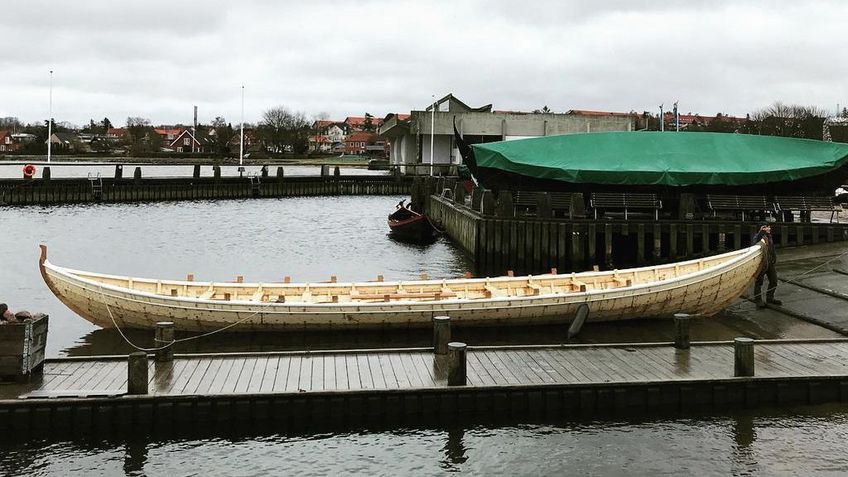 The Nordic Ship - The Faroe Boat
Sagas, archaeological finds, and Nordic place names and loanwords all give voice to the Vikings' activities and settlements in the North Atlantic region. There are many traces from the Viking Age on the Orkney and Shetland Islands, Iceland, Greenland and as far west as Newfoundland in North America. On the Faroes, each facet of Faroese culture has a strong connection to the past, directly linked to the Viking Age. This culture and the rugged landscape have sustained many traditions, including those concerning maritime craftwork. Like Viking ships, the Faroese boat has a light construction, is double-ended with high stems and has a marked sheer. The Faroe boat was first and foremost developed as a rowing boat, due to the special geography of the island group. Narrow sounds with strong currents, deep fjords and steep fells with the risk of strong squalls can make it difficult to manoeuvre by sail.
Intangible cultural heritage
Practice, practice and more practice is a prerequisite for all good craftwork. A boatbuilder must understand the connection between building materials, a boat's function and the waters it will be used in. This is the foundation for traditional boatbuilding and for preserving the maritime craftwork and culture surrounding the boats. The Viking Ship Museum works actively to preserve maritime craftwork through different building projects. The clinker-built boats that are still built on the Faroes are the descendants of the Vikings' ships. The same is true of the craftwork connected to the boats.