1989: Nordic Seminar on Maritime Aspects of Archaeology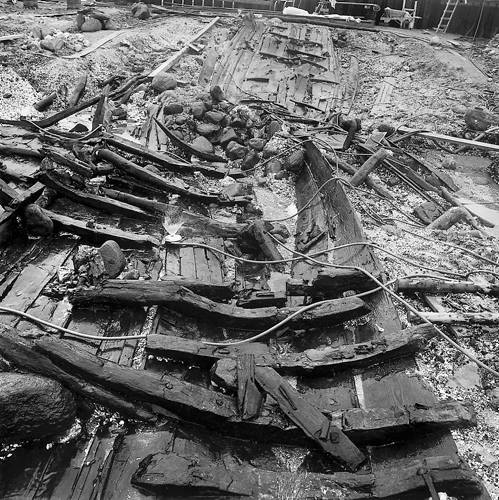 Here follows an abstract of the introduction published in the proceedings of the seminar:
Traditional 'landbound' Iron Age archaeology has by its very nature been closely tied to the traces that have been left in the earth by the agricultural societies of the period in question. There have only been a few points of contact with 'marine' archaeology, whose primary objects of research in this period have been ships and structures designed for the use of, or defense against, ships, for example harbours and blockages.
It was against this background that the Viking Ship Museum in Roskilde, in collaboration with the National Museum and the Institute of Archaeology at the University of Copenhagen, invited Nordic colleagues to take part in a seminar in March 1989 on the maritime aspects of Scandinavian archaeology, with particular reference to the period AD 200-1200.
The proceedings of the seminar were published in 1991 in the monograph 'Aspects of Maritime Scandinavia AD 200-1200', edited by Ole Crumlin-Pedersen